Experienced Oral Surgeons
Oral surgery procedures can be used to remove damaged teeth, remove teeth that do not have the space to come in, diagnose cancers, and heal damaged areas through bone grafts and implants. Whether you are in need of standard oral surgery procedures, such as wisdom teeth removal, or more complex procedures, such as a bone graft, our oral experienced surgeons can help. We provide a range of procedures to treat illnesses or injuries, remove problems, or restore damage.
What Training is Required for Oral Surgeons?
Oral and maxillofacial surgeons work with the teeth as well as many other structures, including the jaws, forehead, cheekbones, skull, and more. To diagnose and treat conditions affecting these tissues, oral surgeons require many years of training and experience. First, oral surgeons must graduate dental school. Then, they must complete 4 to 6 years of specialized training in oral surgery. This allows oral surgeons to address functional issues as well as aesthetic concerns. The oral surgeons at North Orange County DSC not only provide expertise and experience, but also warmth and compassion to give patients the best experience possible.
Our Oral Surgery Services
Oral surgery procedures include a wide range of treatments to address many different oral health concerns. Oral surgeons at North Orange County DSC use dental cone beam computed tomography (CBCT) to get the clearest picture of a patient's mouth, including all the structures surrounding and supporting teeth. This 3-dimensional image allows our oral surgeons to design the best treatment and perform the surgical procedure with precision. Your dentist may refer you for oral surgery procedures to remove teeth, strengthen weakened areas, examine potentially cancerous areas, replace missing teeth with dental implants, and more.
Tooth Extraction
Wisdom Teeth Removal
Broken Tooth / Cracked Tooth / Tooth Fracture
Oral pathology / Biopsy
Frenectomy
3D imaging / CBCT scan
Anesthesia
Exposure impact teeth
Expose & Bond
Alveoloplasty
Jaw bone loss and deterioration / bone grafting
Sinus lift
Dental implants
We Use Advanced Technology to Provide the Best Care
We use the latest x-ray technology to get the clearest view of issues affecting teeth and design the best surgical plan. The oral surgeons at North Orange County DSC in La Habra, CA use dental cone beam computed tomography (CBCT) to get a detailed picture of the affected teeth, soft tissues, nerves, and more. This technology constructs a 3-dimensional view of the patient's mouth, so oral surgeons see the areas clearly and perform the most precise surgery possible.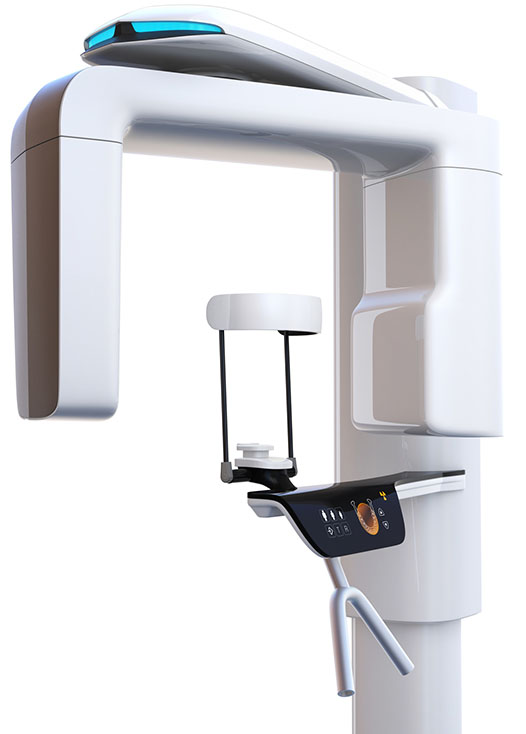 Oral surgery experts at North Orange County DSC are here to help you.